No hassle. No fuss.
Lyric is an invisible, extended-wear hearing aid, which is designed to be worn 24 hours a day, 7 days a week. It is truly invisible as it is specially placed deep in the ear canal and can be worn for months at a time. Is The Lyric Hearing Aid For You? Book an appointment today to find out more.
The Truly Invisible Hearing Aid
Because of its position in the ear canal it provides an exceptional sound quality. People who wear Lyric really experience that "wow factor" and after time can forget that they wear a hearing aid.
Invisible – Lyric sits entirely in the ear canal making it invisible when worn. It is just 12 mm long and sits just 4 mm from your ear drum Lyric is the most cosmetic hearing aid on the market.
Effortless – there are no batteries to change, no cleaning of the hearing – just better, clearer hearing. You can even wear it while showering.
Worn 7 days a week, 24 hours a day – Lyric stays in your ear for months at a time. You don't put it in or take it out – meaning you have no daily reminder that you are wearing a hearing aid.
Natural Sound Quality – because Lyric sits deep in your ear canal, the sound quality is exceptional. Lyric uses the natural acoustics and shape of your ear, to provide a natural sound. You can even hear at night.
Lyric has been fitted in the US since 2007 and is a fantastic product worn by thousands of people, but requires specialist care and expertise to fit.
Try Hidden Hearing For Thirty Days, With No Obligation
Why not try Lyric to see if it can change your life – it is completely free for 30 days!
Book an appointment with your Lyric expert now.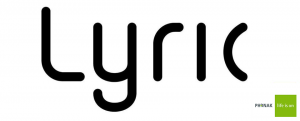 If you decide you would like to be fitted with Phonak Lyric, you are entitled to a 30 day trial period, before committing to a subscription. This trial period enables you to experience all the benefits that Lyric has to offer and decide for yourself whether it is suitable for your lifestyle.
Lyric must be replaced at least every 120 days by an authorised hearing care professional. For this reason, Lyric is sold on subscription, meaning that you pay for 1, 2 or 3 years hearing. One of the benefits of this is that you are always able to benefit from any advances in hearing technology; your Lyric hearing aid will never be outdated!
What people are saying about Lyric
Having being fitted with LyricTM, the 100% invisible hearing aid from Swiss manufacturer Phonak, Steve has been able to start leading a normal life again.
Steve Parrish – Motorcycle & Truck Racer
I can now talk to people whether they are on my left or right side. I don't have to re-arrange an entire table anymore!
Jessica-Jane Clements TV star, actress & model
I was in disbelief. They gave me my hearing back! The device has changed Karen's life and she can even wear them at night when sleeping so she can hear her little boy in the other room if he wakes in the night.
Karen Hardy – Dancer & Strictly Come Dancing Champion